Professional Video Services
Whether delivered on DVD or through the Web, our experience in audio-video media production is extensive.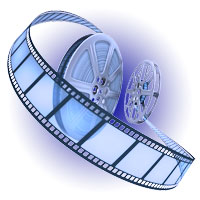 From 'home movies' to 'corporate video', Silk6 Media is your "go-to" company for low cost, high quality video services!

Our video production services are not only affordable but are of the highest professional quality. We bridge the gap between video "ideas" and reality, creating impressive media masterpieces for those on modest budgets.

Whether you are a large organization, a family, or an individual, we will bring your video footage to life through fascinating special effects, transitions, sound effects, titles, musical soundtracks, and more! Our attention to detail, creativity, workmanship, and customer service is second to none.
---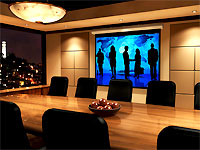 Silk6 Media can create your custom video content for sales, training, events, marketing & advertising, and much more!

In a world where consumers are confronted with over 17,000 advertisements per day, a corporate video can potentially set your company apart and capture the attention of your target audience. Successful companies know that every piece of marketing material is a reflection of their corporate values and also the quality of their product. That is why it is imperative that every piece of marketing material represents the highest quality possible.

At Silk6 Media, our goal is to provide you with the best solution to your media needs. Whether your strategy calls for the design and creation of a marketing video, an instructional video, or an online presentation, we have the expertise to clearly communicate your message consistently, efficiently, and effectively. From filming to editing, post production to voiceovers and even custom musical soundtrack creation, we can create stunning video productions to augment your web and print marketing campaigns.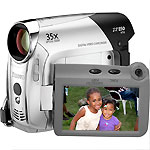 Silk6 Media's home movie editing service is dedicated to making your home movies fun and entertaining to watch. Let us turn your homemade videos into a hollywood style production. Gather your most memorable photos and/or home movies and relax while we carefully transform your precious memories into a treasured keepsake that you'll want to watch over and over again.

"Interactive" DVD menus are just one of the many benefits of preserving your home movies and photo slide shows in digital DVD format. Not only do they provide an easy way to navigate through the moments that you've captured over time, they also add an element of facination and fun to your collection. Our DVD menu backgrounds and chapter buttons can be created using your still picture images or even by using some motion video from your movie. We can also compliment your DVD menus with music of your choice.

What's included:

Hollywood Style Intros, Transitions, and Special Effects
Custom DVD Menus (with music if requested)
Custom DVD Case (With Pictures Of Your Choice)
Photos and Video On High Quality DVD
View the following pages for more information: