Fashion and Fine Art Photography


Silk6 Media is your #1 choice for professional Fashion and Fine Art photos at affordable prices! Whether it be for high-resolution prints or digital photos for use on the web, we are experienced in shooting a host of different photogaphy styles from edgy, high-fashion images to soft and romantic sensual portraits.

If you are a model (or aspiring model) looking for some new stunning images to add to your portfolio, we offer creativity in both style and technique that will make your look stand out among the rest.

However, if you ARE NOT a model but simply want some great pictures (for gifts, for the web, or perhaps just to display at home) we will offer you the same attention and creativity as any professional model. Your photographer will guide you through looks and poses that will bring out the best in you. Just because you aren't a model doesn't mean that your shots can't look like you are!

Our company offers In-Call** photo sessions where you come in to our studio. We also offer On-Location photo sessions where one of our photographers comes to a location of your choice.

When you hire us for photography service, you will benefit from our years of experience, originality, attention to detail, and our overall skill at finding the best, most creative poses to compliment your look. You will also see your proofs instantly (via laptop computer) because we only use digital photography equipment for photo sessions.

We specialize in model/actor portfolios, professional head shots, glamour photos, swimsuit, lingerie, boudoir photos, fashion, fine-art photography, and much more!

** Please Read **
In-Call 'Fine Art' photo sessions are for women only.
Due to space limitations, only 1 female chaperon is allowed to come with you to an In-Call photo session.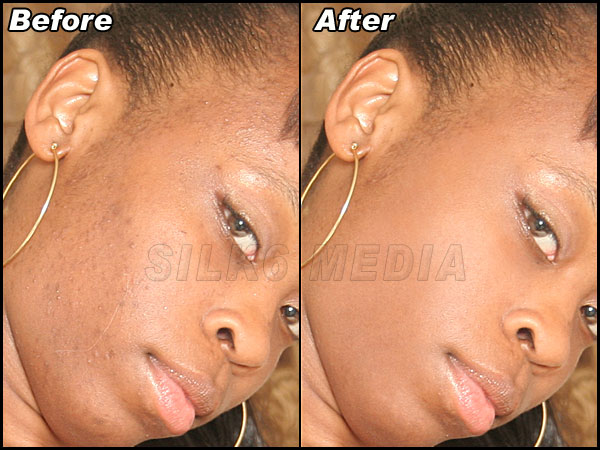 Need a blemish or tatoo removed?
Want to hide fine lines, stretch marks, or wrinkles?

Our company offers top-notch Digital Airbrushing and Photo Retouching services to make that "almost perfect" photo look flawless!!
Silk6 Media offers a vast selection of photo effects and editing services to enhance your images
(Mouse Over Links Below To See Examples)
Double Exposure .........
Stylistic Effects ............
Color Extraction ..........
Shadow Art ................
Sepia Effects ...............
Sketch Effects .............
Cartoon Effects ...........
Artistic Effects .............
... and lots more !!!

(Two Photos Artistically Merged)
(Custom Computerized Effects To Increase Impact)
(Black/White Photo with only certain parts colorized)
(Artistic Lighting With Deep Shadows that Accent Contour)
(Gives Your Photos A "Vintage" Look)
(Looks Like Your Photo Was Sketched By An Artist)
(Looks Like Your Photo Was Drawn By A Comic Book Artist)
(Looks Like Your Photo Is A Canvas Paintings)


Chroma Key or "

Green Screen

" Photography is a process where we photograph you against a special backdrop and then digitally impose your image onto a custom made background that you select.

These digital backgrounds can range from normal "colorful" backdrops to "scenery" style backgrounds where it can appear that you are somewhere else entirely!

That's right... through our Chroma Key service, we can transport you to many locations without you ever having to leave our studio!


<! PHOTOGRAPHY BUTTONS MENU IFRAME>