Custom Web Design Process Overview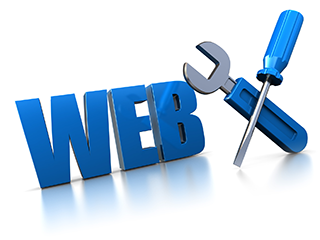 After years of building professional websites for large and small businesses, we have developed a proven strategy for handling the complex task of website design and development.

We take every step necessary to ensure that your website project is a successful one and that it meets or exceeds your expectations.

Step 1: (Consultation)
First, we ask that you request a free price quote by completing our Website Design Price Quote Request Form.
One of our friendly and knowledgeable sales reps will contact you to setup a free consultation so that we can discuss your specific needs, goals, and ideas.
During the consultation, we will structure will prepare your custom proposal/estimate and adjust the services (if necessary) so that if fits into your budget.
Upon signing up for web-design services and paying the required deposit, we immediately begin organizing content and setting the foundation for your new website!

We will ask you to provide all of your content (text about your company, supporting photo,s and logo). If you need help with gathering or creating your website content, we have a host of content development services to assist you with this step.
We will register your new domain name (or reconfiguring your existing domain).
We will set up your hosting account and email addresses.
We create you temporary 'splash' page (aka under construction page) for visitors to see while we are designing your new website.
Our team will begin constructing your new website using all of the information gathered up to this point.
We will provide you with a special "backdoor" link to a secure area of your website that allows you to see the new website as it is coming together throughout the design and development stages. This gives you the opportunity to express your opinions and helps ensure that the finished product will be exactly what you have envisioned.
At this step, the website is ready for your final review. We will ask you to thoroughly check your new website for anything that you may need adjusted or tweaked before it goes public.
Once the requested adjustments from Step 4 have been completed, we will ask you to approve the website for launch.
After you give the thumbs up, we will launch your new customized website!