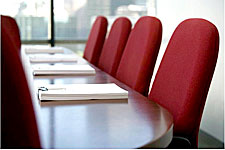 Along with cutting-edge websites, Silk6 Media is a premier provider of innovative commercial photography services. If a "Picture is Worth a Thousand Words", what are your pictures saying about your business?

For high-quality, detailed pictures that can enhance print media and websites, Silk6 Media has proven to be a strong competitor in the digital photography industry. Our years of experience enables us to create images that capture the attention of potential customers, investors, colleagues, employees, and more!

We understand that, in business, "Image" is everything. The right corporate photographs can sell, motivate, and make bold statements. A corporate photo for your business should send a razor-sharp message that leaves your audience with no question about what you want to say.

Digital technology has drastically enhanced professional print media. Now, images can be digitally transmitted to computers and easily inserted within the context of a print design. Our company uses the latest digital photography equipment to give you the clearest, sharpest images possible to use for your brochures, business cards, post cards, trade ads, and more!.

Digital photography and the Internet go hand-in-hand. When preparing images for use online, it is important to start with the best possible source image so that your picture does not appear amateurish and unprofessional. Our company utilizes the latest editing software to enhance and optimize your images which maximizes their impression.

When you choose Silk6 Media, you can be guaranteed professional results with every project. Our #1 goal is to always exceed your expectations with the quality of our work, our professionalism, our turn-around time, and our integrity.

Our Corporate Photography Services include:

Executive Heads Shots, Editorial Portraits, and Staff Portraits
Environmental Portraits
Corporate events, Seminars, and Conferences
Advertising and Product Photography
Real Estate and Architectural Photography
... and much more !
<! PHOTOGRAPHY BUTTONS MENU IFRAME>