Absolutely. If you have an auto dealership and you want to sell more cars you should definitely have a website to showcase your inventory online. If you don't have a website, you're losing customers to those dealerships that do.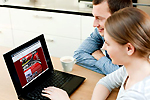 These days, most people search for vehicles online prior to visiting dealerships and making purchases. This is one reason why auto retail websites have become one of the keys to growth and success in the auto sales industry.

Like most other businesses, auto dealers are expanding their marketing and sales efforts through the use of websites. Our team of professional website developers can give you everything you need to begin advertising your vehicle inventory online and making more sales.

Your website visitors will be able to ...
Browse dealership inventory
Obtain important vehicle details
Contact the dealership with questions
Get information about products & services
Submit financing request forms
Obtain driving directions to the dealership
and even make online payments!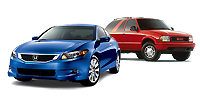 We will design and develop a custom website for your auto dealership that allows you to easily update your website inventory!

We have established a proven strategy for meeting the specific requirements of automotive dealerships. Our step by step process will help you structure your custom website and your inventory so that you meet the needs of your customers. Your website will allow potential buyers to find you online and browse your dealership's inventory (24 hours a day, seven days a week) right from their home or office computer!


WHY DO YOU NEED A PROFESSIONAL TO BUILD YOUR WEBSITE?
View IMS Demo Video
Effective presentation is a must. The way in which you present your inventory on your site can make the difference between landing a sale and losing it. If your website looks like it was designed by a novice, has limited functionality, and is not easy to navigate, your chance at making sales will be lost. If you want to turn website visitors into customers, you will need a professional website with an Inventory Management System (IMS) that showcases your inventory with maximum impact. Your website must be easy to navigate and include enhanced functionality so that your visitors can easily find the information they need. Inventory Management Systems for websites are built and installed by professionals like us!

Our professional Inventory Management System for auto dealers will store, organize, and showcase your inventory so that your customers can easily view photos and find the information they need about your vehicles in just a few clicks.


SILK6 MEDIA INVENTORY MANAGEMENT SYSTEM FOR WEBSITES

CHOOSING US MEANS NEVER NEEDING A WEB-TECH TO UPDATE YOUR WEBSITE!

All of our automotive website packages come complete with an Inventory Management System (IMS)
so that you can quickly and easily update your website's inventory from your own computer.
View this video about our full featured Inventory Management System or read details below.
Click Here To View A 'Hands On' Interactive Demo Instead
Most professional dealerships place a window sticker inside of each vehicle on thier lot to give their walk-in customers important details. Not only does this give your dealership a professional appearance, it can lead to more sales and higher profits for your dealership.

In just a couple of clicks, our Inventory Management System gives you the power to print window stickers for your vehicles as you put them on your lot.

Some benefits of vehicle window stickers are...
Present up-front information to your potential customers
Brand your dealership on every vehicle
Build value in each car or truck by presenting full vehicle options
Let your vehicles sell themselves when your dealership is closed
We have a host of other features available. Our knowledgeable sales team will give you a full tour of how our system can benefit your business! Call today and let us increase your sales!